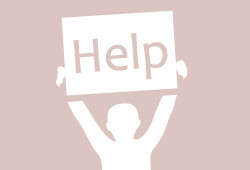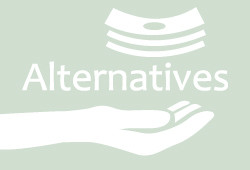 This page is kept up to date with information for Michigan legislators and policymakers.
Overview
As a result of federal and state lending deregulation 20 years ago, predatory lending has spread unbelievably fast in Michigan.1 Payday lenders in particular profit from an exploitative business model of lending money to individuals who are not able to repay, thereby trapping them in a debt cycle of fees, interest, and taking out additional payday loans to "pay off" the original loan. On every loan a payday lender in Michigan can legally charge fees that equate to 400% APR. For the same loan, a credit union is capped at 28%.2
CEDAM takes a three point stand on this issue:
Support legislation that (A) inhibits predatory lending, or (B) enables responsible lenders to offer products that are a direct alternative to payday loans.
Encourage responsible lenders like banks, credit unions and nonprofits to provide loans people can get instead of payday loans.
Educate consumers about better loans they are eligible for and the dangers of payday lending.
Michigan Senate Bills 430-432
This legislation was introduced in June of 2017. The bills would expand payday lending products offered in the state by allowing longer term, higher dollar loans with fees equal to triple-digit APR. For example, SB 430-432 would allow predatory lenders to make loans up to $2,500 with terms of up to two years, with a usurious annual interest rate of up to 180%. This means that for a $1,500 loan due in 12 months, payday lenders will collect more than double what they lend, with borrowers paying back a total of $3,209. For a $2,500 loan due in 24 months, payday lenders will collect almost 2.5 times as much as they lend in fees alone. The fees on this loan would amount to $5,844, for a total payback of $8,344.
These are clearly not affordable loans, which is what predatory lenders depend on to drive their business. They want the borrower to be forced to continue borrowing. In states that allow longer-term payday loans with APRs between 120% and 200%, data shows persistent re-borrowing. Almost 50% of high-cost payday installment loans of about $500 are taken out the same day that the previous loan is repaid.6
The bills were referred to the Senate Committee on Banking and Financial Institutions. CEDAM will continue to monitor the bills and update members with any new information.
Federal Policy
The Consumer Financial Protection Bureau is granted authority to regulate payday lenders through the Dodd-Frank Reform. On October 5, 2017, the Consumer Financial Protection Bureau released a final rule that will regulate payday, vehicle title and certain high-cost installment loans. The rule generally requires that, before making these loans, a lender must reasonably determine that the consumer has the ability to repay the loan. The Bureau has exempted certain short-term loans from the ability-to-repay determination prescribed in the rule if they are made with certain consumer protections. For the same set of loans and for longer-term loans with an annual percentage rate greater than 36 percent that are repaid directly from the consumer's account, the rule identifies it as an unfair and abusive practice to attempt to withdraw payment from a consumer's account after two consecutive payment attempts have failed, unless the lender obtains the consumer's new and specific authorization to make further withdrawals from the account. The rule also requires lenders to provide certain notices to the consumer before attempting to withdraw payment for a covered loan from the consumer's account. Read more about the rules here.
The Military Lending Act protects active duty armed forces members and their families from predatory lending more broadly by imposing a 36% rate cap on some payday loans, certain auto title loans and some tax refund anticipation loans. However, the specificity of the Act has allowed predatory lenders to adapt to loopholes and continue targeting military families.3
State Policy
A number of states and political leaders have taken action to prevent payday lending from targeting vulnerable citizens. Actions range from outright prohibiting payday lending to setting a loan rate cap to extending regulation to online lenders and tribal payday lenders offering off-reservation loans.4 A map with each state's regulations is available here.
Michigan
In 2014, Michigan v. Bay Mills Indian Community ruled that tribal payday lenders who offer off-reservation loans must comply with state laws, including interest rate caps and state licensing laws.
Arkansas:
Attorney General Dustin McDaniel denounced online payday lending by those claiming tribal immunity in Arkansas, which had already eliminated storefront payday lending.
Colorado:
In 2005, then Attorney General John Suthers stated, "thousands of Colorado consumers have been victims of payday lenders that operate over the internet and fail to comply with Colorado law. Colorado has placed very clear restrictions on payday loans in recognition of the vulnerability of these borrowers, and I will not allow Internet lenders to ignore our state's laws." The Attorney General asked 15 companies to cease online lending activities. Four complied with this request.
New York:
Extremely high cost payday lending is illegal in New York. Governor Andrew M. Cuomo announced that it is therefore illegal to attempt to collect a debt on a payday loan made to a New Yorker. New York sent 35 cease and desist letters in August of 2013 stating that online lenders were violating New York laws. Additionally, New York has dismissed tribal immunity claims when it comes to payday lending.
Pennsylvania:
A 2010 unanimous Pennsylvania Supreme Court decision held that the state's law applies to payday loans made over the internet.
West Virginia:
West Virginia sued 14 internet payday lenders in November of 2006 eventually settling with Payday Financial and Cash-In-Advance of Florida Inc. Since the beginning of the investigations Attorney General McGraw stated that there has been around $3 million in cash refunds and cancelled debts for over 8,000 West Virginians.
The following states implemented a double digit annual interest rate cap on payday loans:
● Arizona – 36%
● Arkansas – 17%
● Connecticut – 30.3%
● Georgia – 16%
● Massachusetts – 23%
● Maine – 30%
● Maryland – 33%
● Montana – 36%
● New Hampshire – 36%
● New Jersey – 30%
● New York – 25%
● North Carolina – 36%
● Ohio – 28%
● Pennsylvania – 24%
● Oregon – 36%
● Vermont – 18%
● West Virginia – 31%
● Washington DC – 24%
Resources & Data
Payday Mayday: Visible and Invisible Payday Lending Defaults
A 2015 study on payday lending reveals 50% of borrowers default on payday loans within 2 years.
How to Fix Payday Loans
A 2015 video from Pew Charitable Trusts gives policy ideas to stop predatory payday loans.
Effects of State Payday Loan Price Caps & Regulation (PDF)
A 2011 study from the University of Washington
General Payday Lending Information
The Center for Responsible Lending's information page on payday lending
Success: Preventing CSO Lending in Michigan
Senate Bills 842 and 843 were introduced in the Michigan Senate in March of 2016. The bills would have expanded payday lending products offered in the state by allowing payday loan storefronts to operate as Credit Service Organizations, thus permitting them to add on extra fees. This model was based off of products offered in Ohio, and as written, the legislation did not limit the length of the loan or the fees these CSOs can charge. In the case of Ohio, the fees equate to anywhere from 150-500% APR. The bills had one committee hearing and died at the end of the session.
Success: Preventing Auto Title Lending in Michigan
At the end of 2014, CEDAM joined a diverse group of businesses, financial institutions and nonprofits to defeat legislation SB 1138 that would have allowed car title lending in the state. Car title lending works like payday lending, except the lender also repossesses the borrower's car when they cannot repay the 300% APR loan.5
2014 CEDAM and MEIC Sign-On Letter Opposing Auto Title Lending
2014 MLive: Pawnbrokers Oppose Car Title Lending
2014 Detroit News: Michigan Bill Would OK Borrowing Against Car
Footnotes
1 For a summary of payday lending history, see A Short History of Payday Lending Law
2 The 2010 NCUA Final Rule, Part 701 allows credit unions to charge up to 28% interest for loans offered as payday lending alternatives
3 Report finds Loopholes in Military Lending Act is Costing Service Members
4 Payday lenders use online-only storefronts and incorporating under tribal law to obtain sovereign immunity as ways to avoid state regulations that would normally apply
5 Data on car title loans from Pew; a map of states that allow predatory car loans is available at the Center for Responsible Lending
6 Staff of the Administrator of the Colorado Consumer Credit Unit, Colorado Payday Lending – Demographic and Statistical Information: July 2000 through December 2015 (August 2016) https://coag.gov/sites/default/files/contentuploads/cp/ConsumerCreditUnit/UCCC/AnnualReportComposites/2015_ddl_composite.pdf.

This financial empowerment information is made possible by our sponsors. Thank you!